Ethan Andrew Way, B.C.S. Criminal Trial
Civil Litigation | State and Federal Trial Practice | Criminal Trial | Family Law & Custody Matters | Bankruptcy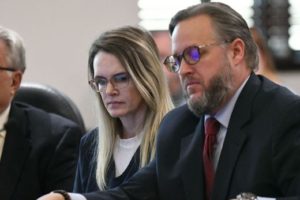 Ethan Way is a 1995 graduate of Jacksonville University and 1998 graduate of the Florida State University College of Law where Way received his Juris Doctor degree, with honors.
Since being admitted to the Florida Bar in September 1998, Way has focused his career on criminal law and complex trial practice, in both State and Federal Courts. Way served as both an Assistant Public Defender and Assistant State Attorney early in his career, an experience that gives him a valuable insight into evaluating a case from "both sides." Way has submitted appeals in the First District Court of Appeal, and in 2005, he argued before the Florida Supreme Court on behalf of the Florida Bar's Criminal Rules Committee. Way has appeared in U.S. District Court and U.S. Bankruptcy Court for the Northern and Middle Districts of Florida and Western District of Arkansas. In 2004, Way was recognized as a specialist in criminal trial law by the Florida Bar. Fewer than 500 of all Florida Lawyers are recognized as Board Certified Criminal Trial Lawyers.
In addition to his criminal practice, Way uses his trial skills in family and marital law cases, civil cases, bankruptcy matters and use disputes and administrative proceedings. Way is active in local and statewide professional activities. Among his notable appointments, recognitions and service:
• 10 out of 10 rating by AVVO.com.
• 2010 Legal Elite – Criminal Law, as named by Florida Trend Magazine.
• 2013 Top 100 Criminal Trial Lawyers in the United States.
• 2006 – 2010, Member of the Florida Supreme Court's Committee on Standard Jury Instructions in Criminal Cases.
• Past Member of the Florida Bar's Criminal Procedure Rules Committee.
• Past Chair of the Florida Bar's Second Judicial Circuit Unlicensed Practice of Law Committee from 2004 until 2006.
• President of the Tallahassee Chapter of the Florida Association of Criminal Defense Lawyers from 2002 until 2004, and again from 2006 through 2008.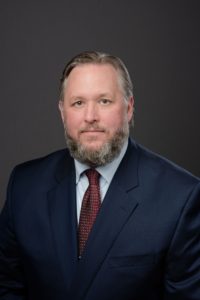 • Life Member of the Florida Association of Criminal Defense Lawyers.
• Member of the Bench/Bar Committee of the Second Judicial Circuit.
• Chair of the Florida Bar's Criminal Law Certification Committee, 2011-2012 Bar year.
Way was on the faculty of the FACDL 2005 seminar "Death is Different," and taught on the issue of plea-bargaining and evaluation of death penalty cases for trial. Way has lectured on the critically important topic of jury selection in civil and criminal cases.   Way is often featured in the Tallahassee Democrat, has appeared as a legal commentator on CBS affiliate WCTV Channel 6, and been heard as a panelist on 88.9, WFSU. In January 2009, Way made a presentation to the Tallahassee Police Department's Criminal Investigative Division's Persons Unit at the request of the unit's deputy commander. He is a frequent guest lecturer at the Florida State University College of Law, speaking most often on trial practice and oral advocacy.
Way formed the Tallahassee-based Way Law Firm in 2005.
Way practices law primarily in the Tallahassee and Jacksonville areas and surrounding counties along the I-10 Corridor, but has also managed cases throughout Florida.
850.412.0142 - Tallahassee
904.312.7700 - Jacksonville
850.519.3199 - cell (call/text anytime)
Next Steps...
Please contact us for further information.